Freedenthal Law
Law Office of Michele (Shelly) Freedenthal
818-913-3611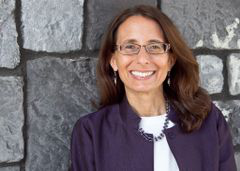 WELCOME


Welcome to the Law Office of Michele (Shelly) Freedenthal. Shelly Freedenthal wants to help you create a California will- or trust-based plan that best serves you and your loved ones.

Everyone needs estate planning so that they can pass on their assets, values, and ideals in the way that they most desire. Yet, no one really wants to think about their own death or incapacity. You may have put off creating a plan for many years for just this reason.

Ms. Freedenthal understands the obstacles to estate planning, and she knows how easy it is to let it go. But she also knows how important planning can be.

Ms. Freedenthal will make the process as easy as possible by coming to your home or office, meeting on evenings and weekends, and allowing you to have your children and/or pets present if necessary.

Ms. Freedenthal will guide you through the planning process with compassion and respect. She will help you create a plan that gives you peace of mind.

Please contact us and get started on your plan today!





© 2016–2022 Freedenthal Law